Products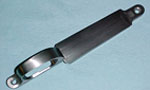 Sunny Hill Enterprises is the nation's leading provider of trigger guard assemblies and gun parts for the custom rifle market. With time-tested design, unmatched quality, and unparalleled fit and finish, components manufactured by Sunny Hill are certain to satisfy even the most discerning customer. Using state-of-the-art CAD/CAM technology, high precision machinery,
and innovative fixture design, we are able to produce
consistent, high quality parts.
---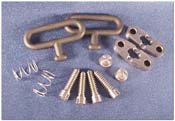 But technology is only a part of the story. Situated in the heart of the country, Sunny Hill is able to draw from a well-trained and motivated workforce. This resource enables us to hire technicians who are capable of holding the exacting tolerances we require. All of the parts are machined from barstock, and the larger components are normalized to eliminate warping during the machining process.
---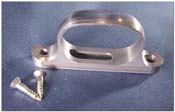 While it may be possible to make the parts faster and cheaper, we have found it impossible to improve upon the touch of skilled craftsmen. All of the fitting and polishing is done by hand. Their dedication to detail shows in each piece we sell. All of the high tech, close-tolerance, hands-on hype is worthless if you can never get the parts! We have the largest inventory of custom bottom metal in the nation, and can usually fill your order the very same day you place it.
---
Try our parts for yourself. Hear the vault-like sound as the floorplate snaps shut. See what nearly 20 years of experience has taught us. Then you will know why we are called "The Bottom Metal People".
Blind Trigger Guard Bows
Trigger Guard Assemblies
Accessories
Tactical Scope Rings